Testimonials for the Pavillion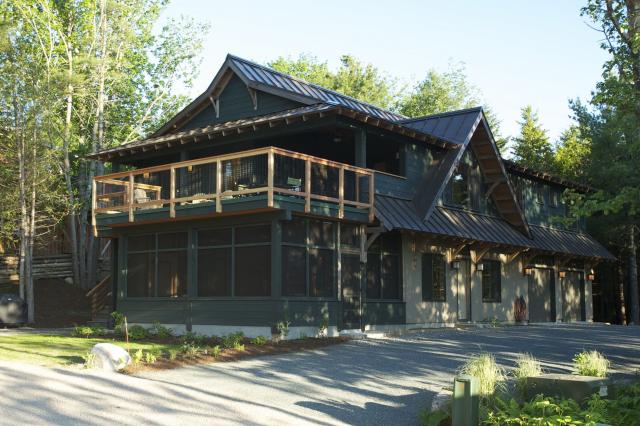 Far away from Holland, Australia and New Hampshire we were delighted to see this house and surroundings. Each couple had their own bathroom!
2-4-6-8 Who do we appreciate? Marc , Victoria and "Anna".
Indeed! Great spot!
A beautiful place and environment with great facilities. Well done. Beds are perfect. Slept soundly.
Enjoyed kayaking, and sightseeing.
Thank you Marc.

~Ellen
Holland, Australia and New Hampshire 2012


10 of us had a great time at Anna's. We celebrated our 55th anniversary with our 3 children and grandchildren.
This is a lovely place to spend a vacation.
Thank you for your hospitality.

~Wendy
New York 2012


Great house for a family reunion. We had ages 5 - 74. Loved the layout of communal and private spaces.
The teens loved walking into town. The little kids loved the Hospitality Suite. Can not wait to come back to Southwest Harbor.

~Natalie
Connecticut 2012


Thank you Marc and Victoria for such a lovely weekend. The hospitality was great.
Also thank you for the local recommendations for trips and restaurants. These past fun days will definitely be a memorable honeymoon!

~Benjamin & Melissa
Maine 2012


Beautiful cottage! Great location in Southwest Harbor town. Enjoyed walks.
Also liked the common area and all it's goodies!
Hope to be back!

~Rick 2011


Thank you for a wonderful week. The cottage was perfect and we enjoyed our stay a lot.
Hope to make it back soon.

~Mohamad 2011
Connecticut


Anna's Quietside was a peaceful getaway for us New Yorkers. The Pavillion was perfect for a family reunion. The house was both communal and private. Loved all the bathrooms!

~Franco 2011
New York


The Pavillion is beautiful! We admired all the work that was put into this home.

~Karin 2011
Ohio, Connecticut & Massachusetts


Thank you so much Chalfoun family.
We have been visiting the Acadia area as four expanding families over the past 7 years every Memorial Day weekend.
Anna's Quietside (specifically the Pavillion) was the perfect spot for our family. The kids enjoyed the extra toys in the Hospitality Suite, walking to get ice cream, the playground and the pond with frogs and tadpoles.
The house is beautiful and is perfect for big families!
Annette and Cesar were so warm and welcoming and it was a pleasure to meet them.

~ Jennifer 2011
Maine


Thank you for providing the perfect home for our four families to gather. We loved every minute we spent here! See you next year?
~ Wolfes 2011
New Hampshire



News & Updates
Availability: Call 207.266.8017 9 A.M. - 5 P.M.
We are open year round!