Testimonials for the Rose Cottage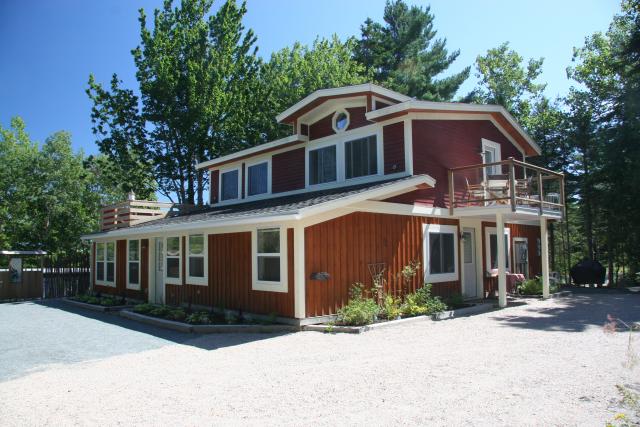 We and our kids and grandkids think Anna's is the very best place to stay! We really appreciate all the amenities and special attention, and how well equipped the cottages are. This is where we'll stay on all our future trips to MDI! It was a fabulous vacation!! Kids loved the open spaces and the frog pond. Thank you.
~Ruth 2014
Florida


Thank you. We had a comfortable stay here. My kids love to explore your Hospitality Suite.

~Weidong 2014
Maryland





We had a wonderful week here at the Rose cottage. The cottage was perfect for our family and we felt very comfortable and very much at home here. This is our first trip to Acadia and we thoroughly enjoyed it. Some of our favorite things we did included Diver Ed's Dive in Theater, perfect for the kids to learn about the sea life, biking the Carriage roads at Eagle Lake, whale watching -we saw a lot on the sunset cruise, swimming and relaxing at Sand Beach, and the Bass Harbor Light. I especially enjoyed the location here, seeing the deer every evening when walking to town for ice cream, the bullfrogs at night, and the birds beautiful morning songs. Hope we can return in the future!

~Jen, Andy Alex & John 2013
Michigan


Thank you so much for this quiet and peaceful week. We have really enjoyed our stay here on the island and thanks to all it really felt like home! It is hard to come by the type of hospitality and general friendliness that is on this island, so thank you! We can not wait to come back and share this wonderful vacation with our friends and family. This place truely is wonderful! Have a fantastic season! See you again.

~Keisha 2013
Ohio


We had a great time in your place.
We felt safe and very welcome.
Marc took time to advise us of doing all sorts of trips.
It was nice talking with you about your projects.
We were very lucky with the weather.
We did lots of hikes with our little children (age 4 and 6). We did the Long Pond trail, Wonderland trail and many more.
We hope to come back.

~ Babs 2013
Belgium


Celebrating our empty nest status, Jim and I fulfilled a long time dream of exploring Acadia Park and the beauty of Maine! We loved having a home so close to everything and so cozy. I loved picking strawberries for breakfast or looking for my next book in the Hospitality Suite.
Here's our don't miss list:
-The lovely easy Ship Harbor trail and picnic area.
-Cranberry Island, lovely quiet and nice to chat with the locals (ferry ride was nice too!)
-Schoodic area -Penninsula great views/rocks/hanging out
-The shops/ people/ food in Southwest Harbor. Our best meals we had were close to Anna's
-Peregrins at Echo Lake (babies!)
-Atlantic Brewing company tour -fun, the root beer and blueberry sodas would be a hit with the kids -the BBQ place there is fun too! (Mainely Meat -casual and good! And live music!)
-Bubbles! This hike was probably our favorite! Such cool rocks!
We love Maine!
Thanks for a lovely week!

~Pat & Jim 2012
Minnesota


Dear Marc,
Thank you for letting my family stay at the Rose. We had a great time and hope we can come back and stay longer. We enjoyed it very much.

~Violet (aged 7)
2012


As always a wonderful place to stay! We so love the love we feel in and around the grounds at Anna's Quietside Cottages. It's always great seeing all the new changes and improvements made. Our third year...
We look forward to coming back: ocean, mountains, biking etc... Who could ask for more?!

~Peter & Yvette 2011
New Hampshire


Enjoyed our stay very much. The property was great for the 3 kids. Loved the gardens and campfire. Hope to come back again with a bigger group for a family reunion.
Thanks for your wonderful hospitality.

~Karin, Ralph, Mia 2011
New York


Sad to leave these relaxing accommodations! We did all our favorites: Sea Wall, Wonderland, Flying Mountain, Cadillac, Jordan Pond House, Echo Lake, the Bubbles, biking both sides of the island, Great Head, Sand Beach.
This is the best location to do it all from.

~Julie, Jack, Katie, Andy 2011
Massachusetts


3rd year in a row at the Rose, 4th at Anna's Quietside and 13th in a row at Acadia National Park! Anna's is the best place to sty for a week in Acadia. We've tried them all in the past 13 years. We were able to do 2 weeks in a row this year. Our families best trip to Acadia!
We had great for two full weeks. Not rained out once!
We were able to hike over 50 miles of trails in Acadia. Finished on the 15th with the North Ridge trail up Cadillac Mountain. First time in 13 years. Jordan Pond House popovers and seafood chowder were the best as usual.
As usual, the Chalfouns provided a great experience and the best accommadations on Mount Desert Island. We look forward to returning next year!

~Karl & Sharon 2011
Florida


We enjoyed our relaxing stay in Maine. The bullfrogs serenaded us at night.
Running, hiking and biking was just what we needed to recharge our batteries. Our 14 year old Labrador, Bailey, loved the fresh Maine air. Enjoy!

~Keith, Kara, Bailey 2011
Massachusetts


This was our first trip to Maine and thoroughly enjoyed every single minute of it! I've never seen so much blue before and I must say it is beautiful. Sailing is a must, if you get the chance visit the Jordan Pond house, walking is a must -walk everywhere!
Anyway it's been great and thank you for having us! Yay Yay!

~Kaelynn, Fengi, Yime 2011


Thanks again for another magical week! This is our 11th trip to Maine (4th year with you!) and it never fails to rejuvenate our souls. Sadly, back to the Bronx, but only 355 days until we return.
See you then!...

~Scott & Jean 2010
New York


Marc and his parents made our stay at the Rose Cottage. It was just perfect for two families, 4 kids. And everything about the place was fabulous!
Our Acadia trip was as memorable -Sand Beach, Bar Island, Cadillac Mountain and Echo Lake.
Thanks so much for hosting us and we'll certainly come again.

~Rajeswari 2010
Connecticut


Had a great family reunion here at the Rose Cottage. Love MDI and the weather cooperated. Looking forward to coming back!!

~Eugene & Stacie 2010
Wisconsin


Our 2nd time at the Rose, third time at Anna's Quietside, 12th year coming to Acadia National Park. Love this place.
President Obama joined us this vacation on Mount Desert Island!
Weather was great. Only two days slowed by rain. Hiking the best as usual -Flying Mountain, Valley Peak, Acadia Mountain and Valley Cove trail completed.
Can't wait to come back next year. Who knows -may do the Tipi!
You cannot go wrong staying at the Quietside. The best arrangement on MDI.
Awesome as usual.

~Karl & Sharan 2010
Florida


Another great week at the "Quietside." Last year we stayed in the Wayfarer just up the hill, it was rustic. This year at the Rose we enjoyed some modern conveniences.
This is our families 11th year coming to Acadia. The last two spent here at the "Quietside" have been the best. The owners try to give you everything you want in a cabin.
Once again we were able to hike numerous trails and view the awesome beauty of Acadia.

~Karl & Sharon 2009
Florida



News & Updates
Availability: Call 207.266.8017 9 A.M. - 5 P.M.
We are open year round!